Reservation info@greenspahawaii.com or 808-931-0709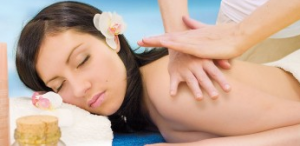 ●Body treatment massage  60min  $90
With the use of organic body cream and soothing massage oil, this massage is tailored to your specific needs to relax the muscles, leaving the mind and the skin soft and smooth with a natural grow.
●Lomi Lomi Massage 60min  $90  
Lomi Lomi is an ancient Hawaiian healing tradition incorporating rhythmic movements to help you sooth and relax, improve circulation and detoxification and induce overall well-being in a holistic approach.
●Lomi Lomi  with Aromatherapy 60min  $100
Personalize your Lomi Lomi massage experience by selecting from our wide number of aromatherapy oils available, each with its own healing properties.
●Atopic Dermatitis Body Treatment 75min  $180 
This treatment is made for those who suffer from Atopic Dermatitis/Eczema. The pharmaceutical grade Hyaluronic acid and healing cream are applied onto your body and deeply pulsed oxygen pressure into the deep layers of the skin to drive pure oxygen. It increases its collagen, soften and moisturize the skin to help improve your skin condition.
●SunBurned Body Treatment 60min  $120
This treatment is for those whose skin is damaged from the sun exposure. With the use of the therapeutic super-moisturizing cream and vitamin C, the treatment soothes, hydrates, and helps to heal your sunburned skin.
●Custom Massage 30min  $45
Our 30-mins. massage targets a problem area for a quick relief. Perfect for those who are always on the go and busy.
We offer Kama'aina rate. Please call us at (808) 931-0709 for reservation.

Mahalo!